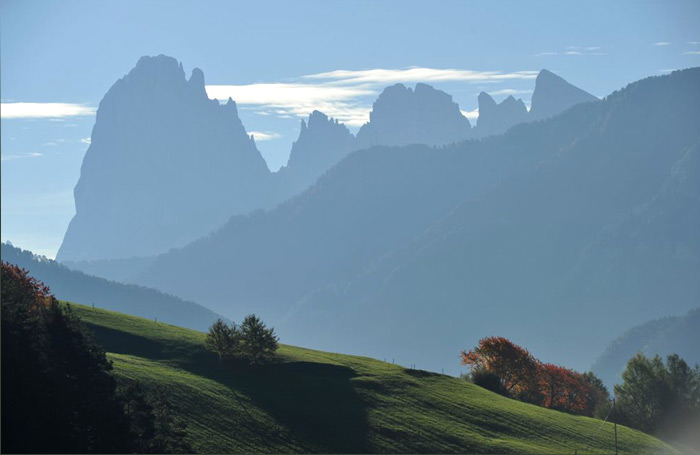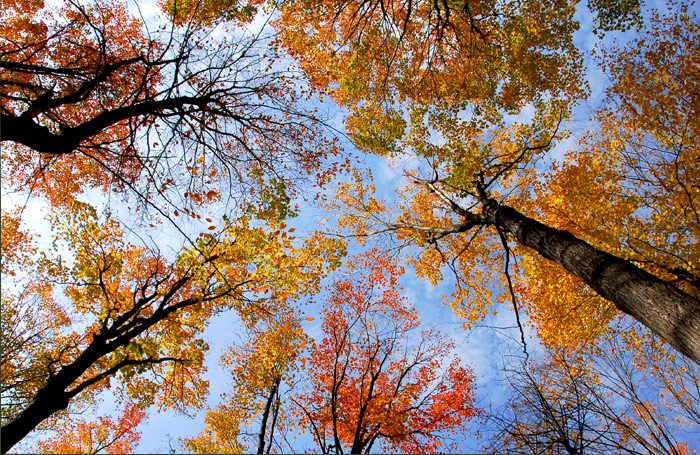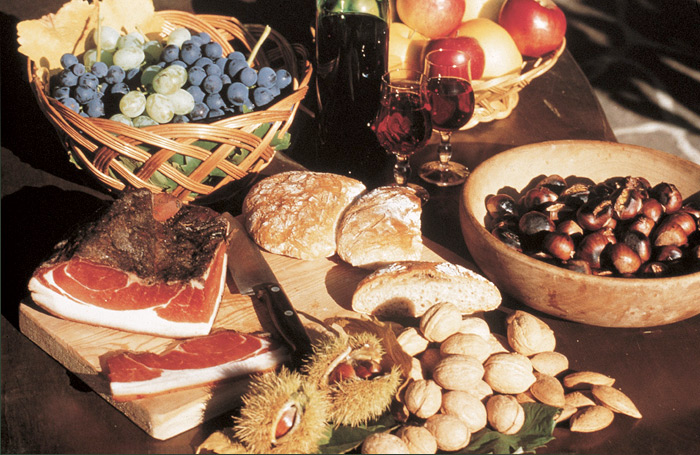 The Beautiful Colours of Autumn…
…are shining around our house. You can enjoy the beautiful game of the colours during our "Indian Summer" on pleasant walks or hiking tours among the meadows and fields. Nature colours leafs and trees and makes fruits mature in front of white mountains already covered with a little snow.
---
Enjoy the pleasures of life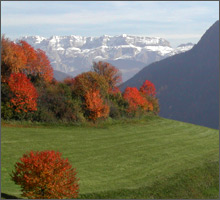 In autumn, many South Tyrolean farms offer a delicious special menu with new wine, local cold snacks, nuts, chestnuts, grapes as well as typical local dishes called "Törggelen".
In October, the cattle is driven down from the alpine pastures. This ceremony, called "Almabtrieb", is a spectacle with nicely decorated animals and a big festival. In autumn, warm days are changing with cool days and people slow down. There is enough time, time for relaxation and time for dreaming.